Ripple Glass is excited to celebrate Recycle Glass Month all September!
Join us as we build awareness of the importance of glass recycling and in turn, recycle more glass!
Glass recycling rates across the nation are hovering at only 30% and in Kansas City, it's even less at around 20%. We have a lot of work to do, so let's go:
Here's how you can participate!
If you have a bottle or jar you've been hoarding, get to a purple bin or your local recycling center and recycle it this month! Yes, even ONE bottle counts.
SPREAD AWARENESS ABOUT GLASS RECYCLING
Tell your friends, family, and co-workers! Together, we can keep glass out of our landfills and make our communities more beautiful places to live, work, and play.
SHARE WITH US!
Take a photo recycling glass
Send it to us via social media or to info@rippleglass.com.
We'll send you a reusable bag!
SHARE WITH FRIENDS!
Take a photo recycling glass
Tag us on social media
We'll send you a reusable bag AND t-shirt!
Follow us on social media as we share glass recycling tips and facts all month long. We'll also be highlighting some of our local Ripple Glass bin hosts, our partners around the Midwest, and local businesses who are going purple.
If you're local to Kansas City, join us at these two events in September!
BOULEVARD RIPPLE EFFECT
Saturday, September 11
Boulevard Brewing Company and Ripple Glass are teaming up to help keep our neighborhood clean! Join us for a clean-up walk of Southwest Boulevard in an effort to take pride in our community and conserve our natural resources. For more details and to register, click here!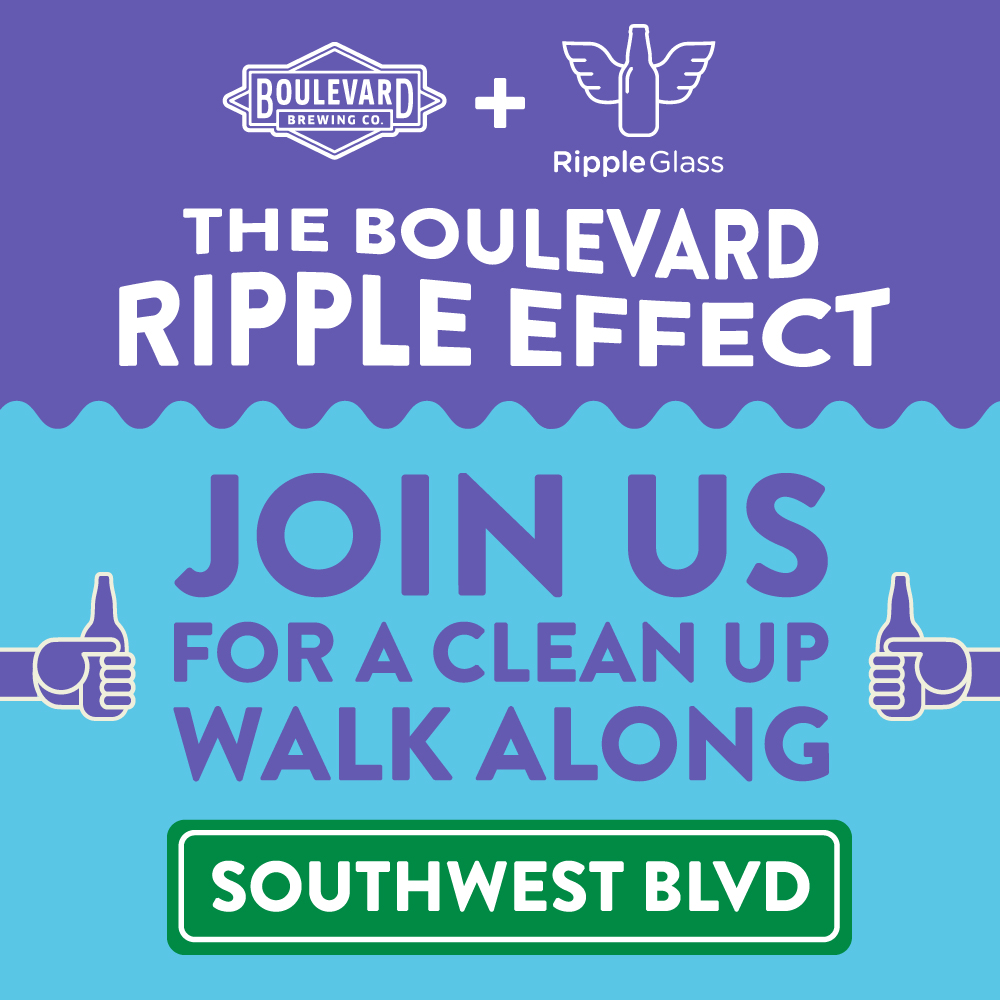 BROOKSIDE FARMERS' MARKET POP-UP
Saturday, September 25
We will host a Glass Recycling Pop-up event at the Brookside Farmers' Market. Bring your glass bottles and jars to recycle! We will have a purple trailer in the St. Andrew's Episcopal Church parking lot where you can recycle your glass. Stop by to learn about glass recycling and grab a free reusable bag! More info here.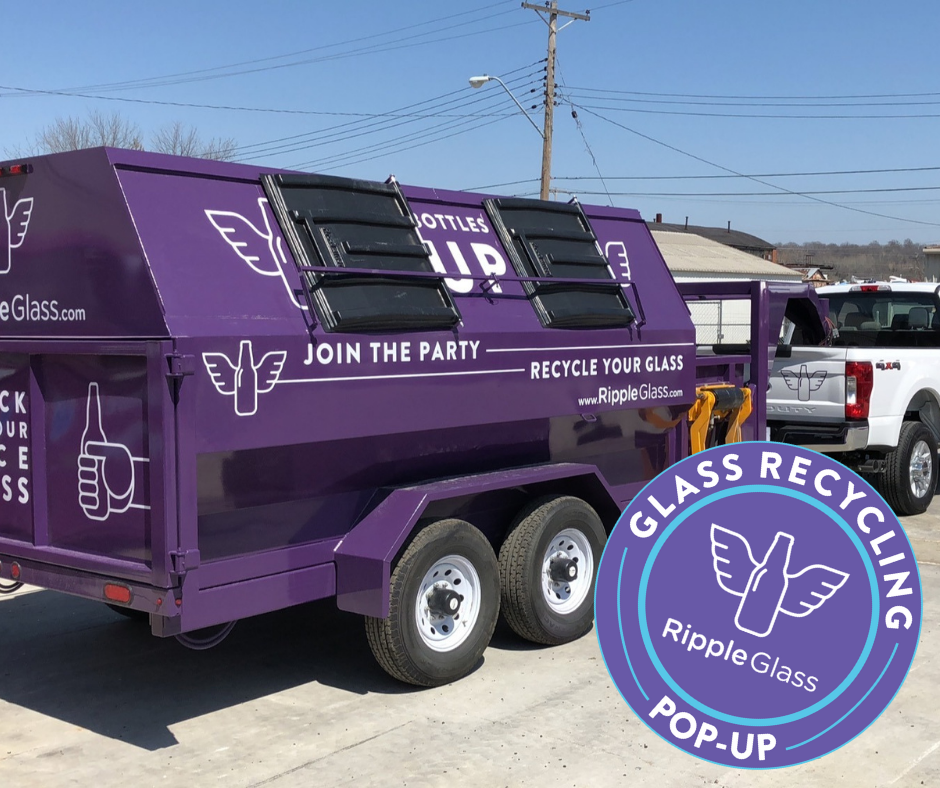 Can you help us recycle a *record* amount of glass this month?
Let's make ripples and kick glass! Every bottle counts.