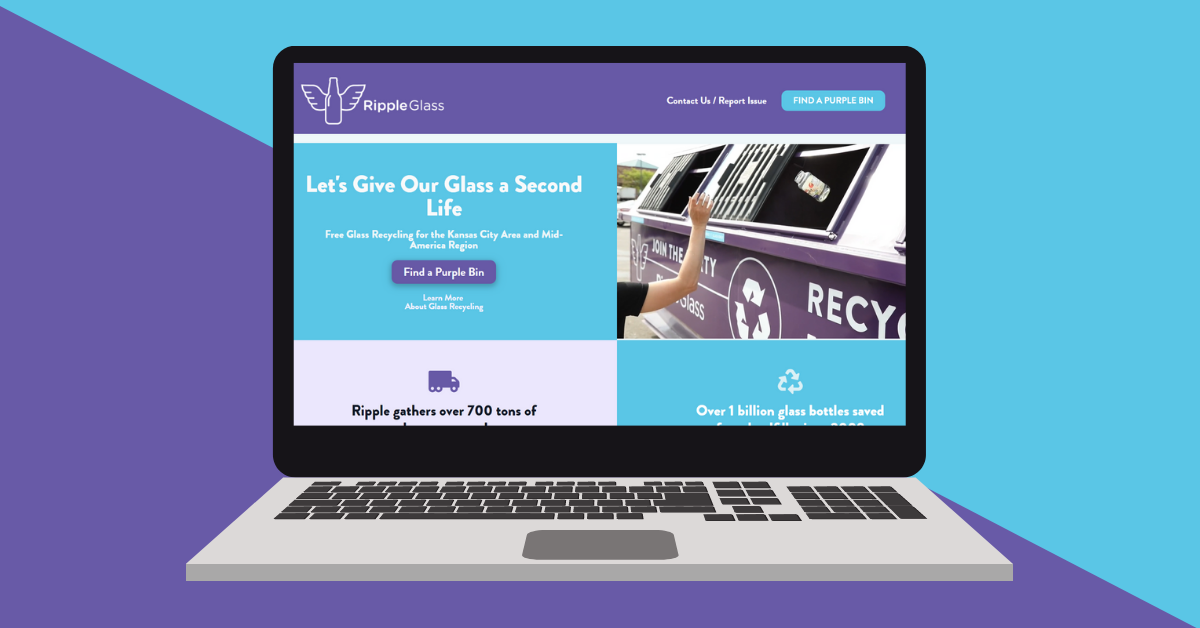 We are thrilled to announce the launch of our new website! With a goal to improve our online presence with a modern and mobile-friendly design, we have dedicated the last four months to gathering feedback from stakeholders, creating content, and designing a new site. We are officially announcing the launch on July 12th, 2021.
As a leader in recycling glass, it is important for us to educate residents, businesses, and communities on the importance of recycling glass, where and how to recycle glass, and be transparent about what happens to the glass once it is collected and processed.
Our mission is to keep glass out of the trash by making glass recycling work. And with the launch of this website, we will be able to continue to increase the amount of glass recycled. For new recyclers, it is easier than ever to find how to recycle glass, including a map of all 100+ free, purple glass drop-off locations. We added a new page dedicated to the communities across nine states in the Midwest that we partner with and hope to collect glass from. Cities and recycling centers outside of Kansas City can now find information about our Regional Program and contact us directly. Businesses and multi-family communities can learn more about our commercial service and sign-up to get their glass picked up. And for new and current recyclers alike, there are specific pages to show how glass recycling works and where it goes, including photos and a video of our processing facility!
Among the new features, the site contains integrated social media icons linked to our Facebook, Instagram, Twitter, YouTube, and LinkedIn pages where users can find even more information about Ripple Glass, our partners, and glass recycling in general. We are consistently updating those pages with helpful information including tips on what can be recycled, facts about why it is important to recycle glass, videos and photos to show what happens to the glass once it's collected, and highlights about our partners: communities, bars/restaurants, businesses and recyclers like you!
We want to thank our dedicated team who worked so hard to make this site what it is and we could not have done it without Hayley Anthony of Brandwell Partners. She was instrumental in creating a site design that aligned with our goals and has been a fantastic partner throughout the entire process.
We hope you enjoy the new website and find it useful. For any questions or feedback, please email us here.